Excerpts: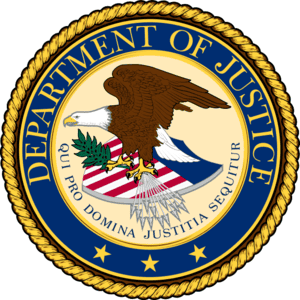 Press Release
Department of Justice
FOR IMMEDIATE RELEASE
Thursday, October 4, 2012
Medicare Fraud Strike Force Charges 91 Individuals for Approximately $430 Million in False Billing
Medicare Fraud Strike Force operations in seven cities have led to charges against 91 individuals – including doctors, nurses and other licensed medical professionals – for their alleged participation in Medicare fraud schemes involving approximately $429.2 million in false billing, Attorney General Eric Holder and Health and Human Services (HHS) Secretary Kathleen Sebelius announced today…

Sun Sentinel
Hollywood psychiatric hospital charged in huge Medicare fraud sweep
By Diane C. Lade
October 4, 2012
Five people affiliated with a private Broward County mental health hospital, including its chief executive officer, were charged Thursday in one of the nation's largest strikes ever against Medicare fraud.
The defendants fraudulently billed Medicare for at least $50 million in mental health services through the Hollywood Pavilion, investigators said, paying bribes and kickbacks to patient brokers, then creating false documents to cover their tracks.
Federal attorneys moved to freeze the assets of Hollywood Pavilion CEO Karen Kallen-Zury, who investigators say actively participated in the scheme that stretched back at least to 2003. Patients never received the services or did not qualify for them, officials said.
Staff answering the phone at Hollywood Pavilion said the administration had no comment. State records show the 50-bed facility is licensed as an adult psychiatric hospital.
The action was part of a multi-agency federal fraud sweep that filed legal actions against 91 individuals, including doctors and nurses, in seven cities nationwide…

Miami Herald
Medicare fraud crackdown nets 33 arrests in South Florida
BY JAY WEAVER
October 4, 2012
Hollywood Pavilion's Web page boasts that the family-owned psychiatric hospital's primary goal is to "return a healthier, motivated individual to family and to community."
In reality, authorities say, the Broward facility's operators appear to have been guided by a far more sinister objective: ripping off Medicare.
At the crack of dawn Thursday, federal agents arrested Hollywood Pavilion's chief executive officer, Karen Kallen-Zury, on charges of paying kickbacks to recruiters and patients so that the hospital could bilk Medicare of more than $50 million.
Kallen-Zury, 59, of Lighthouse Point, was among 33 South Florida defendants charged with a variety of Medicare fraud offenses as part of a national takedown announced by the Justice Department Thursday. Collectively, all of the local defendants were accused of submitting about $205 million in phony claims to the taxpayer-funded Medicare program…