Union Leader
Psychiatrist's license suspended after sex assault arrest in Pennsylvania
By Josie Albertson-Grove
July 22, 2020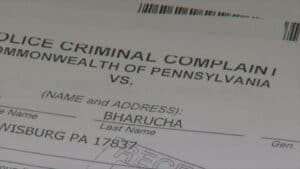 A psychiatrist who practices in Manchester was arrested on sexual assault charges in Pennsylvania, and New Hampshire is reviewing his medical license.
According to the order suspending Ashok J. Bharucha's license, a man who said he was a patient of Bharucha's in State College, Pa. walked into the local police department on June 16, and said Bharucha had assaulted him earlier that day.
Bharucha was arrested and charged with sexual assault, and two counts of indecent assault.
According to Pennsylvania court records, Bharucha is being held in Centre County Prison on $40,000 bail for arraignment Aug. 5.
The New Hampshire Board of Medicine held a video hearing in Bharucha's case Wednesday, to decide if he would face more than a four-month suspension of his medical license.