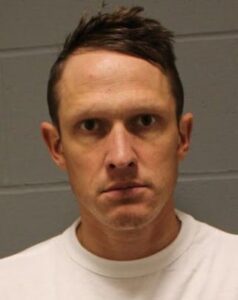 Gavin P. Meany
Star Tribune
Former Twin Cities psychiatrist who appealed term for raping patient gets more time at resentencing
He is expected to serve slightly more than 6 3⁄4 years in prison.
By Paul Walsh
November 25, 2022
A onetime Twin Cities psychiatrist who won an appeal of his initial sentence for repeatedly sexually assaulting a patient in trauma therapy was given an even longer term the second time around.
Gavin P. Meany, 41, was sentenced Wednesday by Dakota County District Judge Timothy McManus to a term of 12¾ years after pleading guilty to four counts of third-degree criminal sexual conduct. With credit for more than 20 months of incarceration, Meany is expected to serve slightly more than 6¾ years in prison and the balance on supervised release…
On Wednesday in court, the woman again made a victim impact statement.
"People think I should be 'over this' or 'move on and have closure,' but those people don't get what I went through," she told the court, "to be a sex object for five years [and] not treated with dignity or respect. … Nobody owns the right to tell me to move on."
Because of the assaults, "I am a shell of my old self," she said. "I isolate myself from the world, rarely going out. I don't have any friends except one I just text. I don't want to meet people. I don't want anyone to touch me or even think about dating.
"He made it so I don't want to talk to therapists at all because I don't trust mental health providers anymore. … I stay home alone with my thoughts, flashbacks, memories and anxiety." …
His online biography said he completed his psychiatry residency at the University of North Dakota, his medical school studies at the University of Sint Eustatius in Barbados and his undergraduate degree at the University of Minnesota.