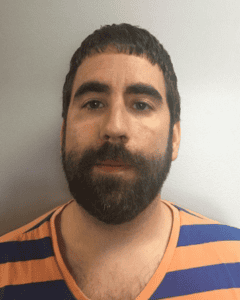 Marc Spelar
Herald Dispatch
Milton doctor gets 3 months in illicit prescription scheme
By Courtney Hessler
December 13, 2019 Updated January 19, 2020
— Excerpt
HUNTINGTON — A former Milton psychiatrist has been sentenced to three months in prison and will be given the opportunity to continue to address his substance use disorder after admitting to writing illicit opioid prescriptions for his own gain.
Marc Spelar, 37, previously pleaded guilty in the Southern District of West Virginia to one count of illegal drug distributions related to an April 2017 prescription written for Dextroamphetamine, a scheduled II drug.
Spelar was one of 60 individuals, including 53 medical professionals, named in April as being tied to illegal activity involving 350,000 prescriptions and 32 million pills throughout seven states. The operation was conducted by the federal Appalachian Regional Prescription Opioid Strike Force.
He had originally been charged with 10 similar counts after being accused from 2016 to 2017 of distributing Schedule II narcotics — including Dextroamphetamine, methylphenidate and amphetamine salt — to a patient whom he had never examined and who did not have a medical need for the drugs, but had a history of abusing drugs.
U.S. District Judge Robert Chambers sentenced Spelar on Monday in federal court. Besides three months in prison, he also must serve three years of supervised release after completing his prison time and will be allowed to participate in a drug abuse treatment program during his time in custody.
Spelar previously owned Prometheus Mentis Psych PLLC in Milton, West Virginia…
He now works as a delivery man for a pizza restaurant while living in Catlettsburg…