Cape Argus (South Africa)
December 15, 2015
Psychiatrist loses licence for 'having sex with patient'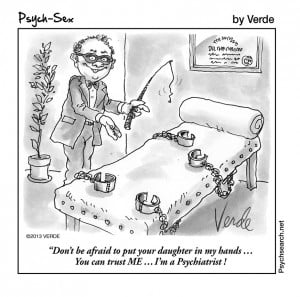 A CAPE Town psychiatrist has been struck off the roll of the Health Professions Council of South Africa (HPCSA) after he allegedly had sex with a patient.
The council has confirmed that Dr Muhammed Ashraf Jedaar – who had a private practice in Wynberg – had since stopped practising and had been removed from the register a year ago after he was found guilty of "unprofessional conduct of a disgraceful nature".
Jedaar, who was registered with the Medical and Dental Board is, however, appealing his conviction.
HPCSA refused to provide further details on his case, saying the matter was sub judice. It is understood two cases have been opened with the police following the council's guilty verdict.
However, police spokesman Captain FC van Wyk said they had no record of any cases against Jedaar.
Priscilla Sekhonyana, the spokeswoman for the HPCSA, confirmed that Jedaar was struck off the doctor's register for having "sexual intercourse with his patient, and engaging in an unacceptable relationship with his vulnerable patient".
He was struck off the roll permanently. However, Sekhonyana said: "The practitioner has requested for an appeal. However, the date has not yet been set."
The appeal was likely to be heard early next year, after consultation with Jedaar's legal team, she said.
Jeddar told the Cape Argus that his defence had "inadequately prepared" for the case. "I appealed within 21 days of the guilty finding, but up until today I'm waiting for a date for the matter to be heard by the Appeals Committee. Until then, I'm limited on what I can say about the case."