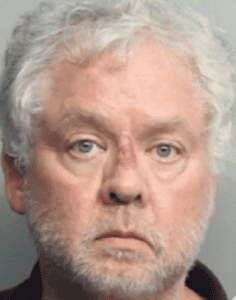 Thomas Wyatt
WSVN
Georgia doctor accused in late 1970s child rape case takes plea deal; victim speaks out
By Craig Stevens
November 14, 2022
— Excerpt
SOUTHWEST MIAMI-DADE, FLA. (WSVN) – A Georgia psychiatrist has taken a plea deal in a decades-old case of sexual battery involving several children.
Dr. Thomas Wyatt is set to receive 17 years of probation for two counts of sexual battery on a minor.
Police arrested the 66-year-old in Southwest Miami-Dade in 2021.
Gentry Fry was one of three victims who came forward to accuse Wyatt of molestation when he was just 8 years old.
Speaking with 7News last year, Fry feared Wyatt might still pose a threat to other children…