Charles Marke, Kamloops psychiatrist
CFJC Today
DISCIPLINARY ACTION
Kamloops psychiatrist disciplined for inappropriate conduct with former patient
By James Peters
June 02, 2020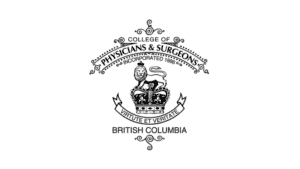 KAMLOOPS — A Kamloops psychiatrist has been formally reprimanded for sexual misconduct.
In a decision released Monday (June 1), the College of Physicians and Surgeons of British Columbia says Dr. Charles James Marke had admitted to the misconduct by "failing to maintain the professional boundaries expected of a registrant."
The incident in question happened one month after Marke concluded treatment with a female patient.
According to the disciplinary decision, Marke contacted the former patient and invited her to his home. The two engaged in conversation "of a personal nature," sat on his couch and Marke hugged and kissed her.
Having admitted to the actions, Marke is subject to a formal reprimand. If he applies for a license with the College, he must complete a multi-disciplinary assessment program.
If he returns to practicing in B.C., "he must participate in continuing medical education and professional development in the areas of ethics and professionalism, have no engagement in personal relationships with patients or former patients, and comply with any monitoring of his practice established by the College."