Joan Marcelino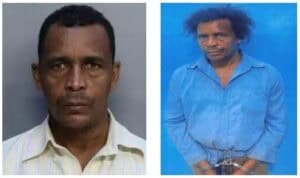 Miami Herald
Child molester returns to Miami-Dade in cuffs after hiding for a decade, authorities say
By Devoun Cetoute
October 28, 2021
— Excerpt
Former psychiatrist Dr. Joan Humberto Marcelino was on the run from the law for years after being charged with molesting young boys in Miami-Dade and Lake County. After 10 years and changes to extradition laws, authorities have brought Marcelino back to answer to the charges.
Marcelino is charged with molesting four teenage boys from Hialeah in Lake and Miami-Dade counties, an arrest warrant read.
Among the charges was one count of lewd and lascivious molestation on a child 12 to 16, two counts of lewd and lascivious exhibition on a child under 16, one count of unlawful sexual activity with specified minor and two counts of traveling to meet a minor for illegal sexual conduct.
In 2010, Clermont police said Marcelino met a 16-year-old and 17-year-old boy in Hialeah — one at a Bally's gym and the other at a park basketball court.
He drove the boys over 200 miles to his Clermont home where he had sex with them together, authorities said…