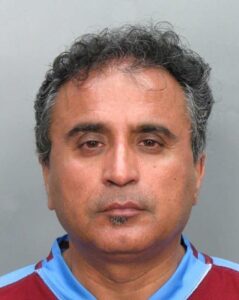 Psychiatrist Sohail Punjwani
The Miami Herald
FDA warns psychiatrist who treated dead foster child
By Carol Marbin Miller
March 16, 2010
— Excerpt
A South Florida psychiatrist who was treating a 7-year-old foster child before the boy committed suicide last year has received a warning from federal drug regulators who say he failed "to protect the rights, safety and welfare" of children enrolled in clinical drug trials.
In a strongly worded letter dated Feb. 4, regulators at the U.S. Food and Drug Administration said Dr. Sohail Punjwani over-medicated children who were enrolled in clinical trials for undisclosed drugs. One girl, the letter said, slashed her wrists while hallucinating.
Another, a 13-year-old, "experienced sedation and dizziness during the study," the letter said.
The warning letter, a harsh and rare form of discipline by the agency, says Punjwani failed to "adhere to the applicable statutory requirements and FDA regulations governing the conduct of clinical investigations."
"Your failure to conduct the requisite safety measures contributed to the unnecessary exposure of pediatric subjects to significant overdoses, which jeopardized the subjects' rights, safety and welfare," the letter says…